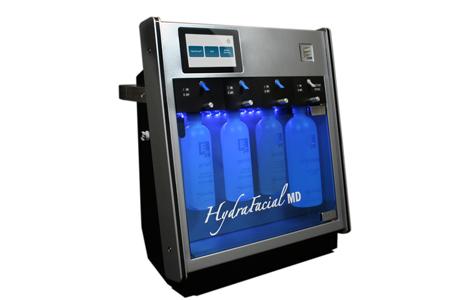 The newest model in the HydraFacial MD® series – AllegroTM. The AllegroTM is a contemporary countertop version equipped with an innovative touch screen, four serum ports, and built-in storage. Designed and manufactured in the USA headquarters, AllegroTM adheres to the high quality standards that define the products of Edge Systems.
The AllegroTM is designed to work with the patented cartridge handpiece. Ergonomically designed for comfort, the cartridge handpiece has a contoured grip for easy application, provides measurable serum flow, and is durable and easy to clean.
The cartridge handpiece allows you to achieve higher profitability by interchanging specialty solution vials to up-sell each treatment. The vials are convenient to use and compact to store.
0