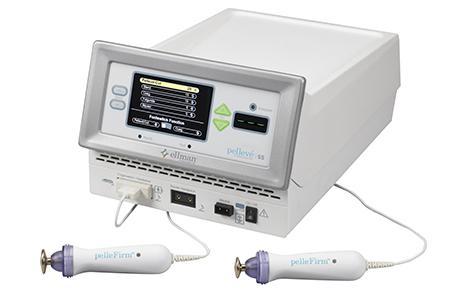 Pelleve S5 - Versatile Platform
The newly enhanced Pelleve S5 System provides skin tightening results beginning with first treatment.
Based on proven Surgitron technology, it provides maximum control in precision cutting with minimal thermal damage to surrounding tissue.
Features:
Wrinkle reduction treatment with new GlideSafeTM handpieces - pain-free, no anesthetic, no discomfort, no downtime, no unwanted side effects.
New PelleFirm handpieces provides a non-invassive, pain free RF treatment for body.
Wide range of surgical electrodes facilitate procedures ranging from minimally invasive treatments through full surgical procedures.
Portable light weight - ideal for office and clinic environments.
0